THE PROBLEM:
With the daunting problem of dog overpopulation in our country, many cities and counties have plans in place to provide a solution to the countless unwanted dogs surrendered by their owners or found stray on a daily basis; this is done thru their county animal facilities and/or Humane Societies; these institutions do their part on providing shelter, emergency medical assistance and an opportunity for dogs to be adopted at very affordable rates; however at the same time they are required to take every dog being surrendered by their owner every time without refusing it, even if they are at 100% capacity (which is virtually all the time); unfortunately, in order to make room for new intakes, they are forced to euthanize/PTS (Put To Sleep) dogs that have been sitting there for many days unable to be adopted, they don't do this because they want to, but because they have to.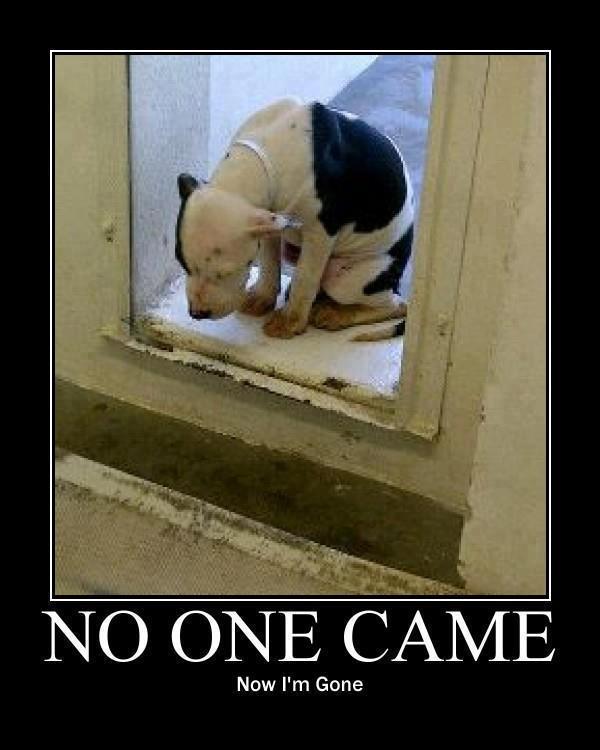 WHAT WE DO:
As our name Rescue Adoption name states, we have a two part process:
We start with the
RESCUE
process by saving dogs that have been already scheduled on PTS (Put To Sleep) lists, by placing a "Rescue Hold" on as many dogs as we can and as often as we can, subsequently we send one of our Rescue Vans to pick them up, bring them to our shelter where they will be provided with any medical attention needed in a home like environment, properly fed & housed, bathed & rid of parasites, socialized with other dogs & people, they will be spayed/neutered, micro chipped, vaccinated and finally get ready for adoption.
Our
ADOPTION
process starts by featuring & introducing our doggies for adoption on our Website, word of mouth, Social Media & the internet; then we use one of our Rescue Vans to bring our doggies to adoption events where you can meet them in person. We literally bring them from death row to the comfort of a home.
"Every time we adopt a dog we are able to save another one; this is why we go above and beyond by transporting the dogs and bringing them to potential adopters; we are always in a race against time to be able to save one more life"
-
Dagmara Monsalve

HOW WE ARE FUNDED:
We don't receive government grants, receive any local tax-payer assistance, have any rich investors funding our cause; our organization is over 90% self-funded by our deep desire to adopt dogs, we have adoption fees that allow us to provide the needed transportation costs, veterinary costs, surgeries, medicines & treatments, shelter operational costs, a clean environment, rent...etc (unfortunately too many to list them entirely). Less than 10% of our funding comes from private donations and charitable organizations.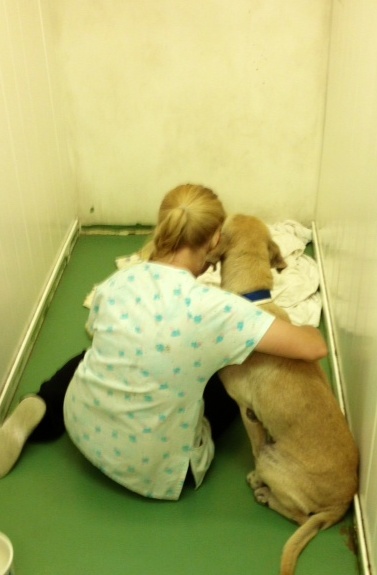 Harley & Dagmara inside his kennel.

"If we don't adopt, we don't exist...This means our dogs will never sit behind a cage for too long or the rest of their lives"
-Dagmara Monsalve