Thank You for visiting our doggies from the comfort of your home!
This 24/7 Live Feed is in location inside one of our medium size
(6' x 5') kennels at our Fort Pierce Rescue Facility; we decided to share this live feed with all of our friends, after we have found ourselves tremendously enjoying watching our doggies after hours throughout our different security cameras. You will be able to recognize many of the dogs in our live feed as they are featured for adoption in our Main Page for Adoption; the lighting in this kennel during the day is natural day light and at night is provided by a low emitting light LED lamp and picked up by our low light HD Camera.
CLICK BELOW & ENJOY THE SHOW...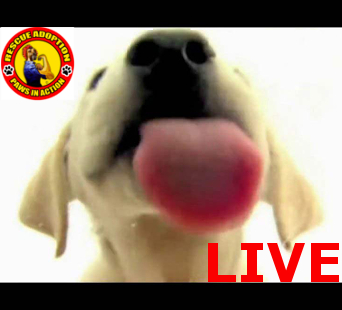 Please be advised In order to see our Doggies LIVE you may be asked to update your Flash/Java player in your computer ;)